Thank you for your interest to write for us.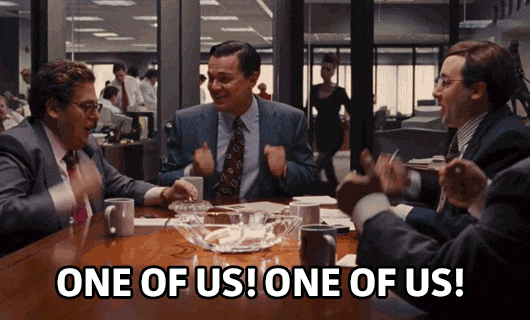 The main focus of our guest blogging program is to empower experts to get their amazing content found in the search engines. If the content can't be found does it really exist?
We only want to publish the best guest bloggers that produce the most helpful content.
That means that the articles that you will publish with us are more in-depth, more interesting, better researched than any other article on the same topic.
The different post types we accept: 
How to, ultimate guides, and tutorials
Book lists (we love them.) If there is no book list already published on our site on your topic we would love you to create one.
Case studies and research
Answering a question in-depth (why, what …) – you can use AnswerThePublic.com to generate hundreds of ideas about any topic. This is one of the two article types when a shorter article might be enough as long as it's the most helpful.
"Best", "Top", and "Types" lists
Long lists that cover or curate a topic in depth
Buying guides, product reviews and product comparisons (x vs y) – you can't do this type of article for your own company products
Gift lists
Shopable content also known as comtent. Here are some great examples.
Co-branded custom graphics created exclusively for us: maps, infographics… If the graphic answers the user search intent the best, we only need a short intro to publish it. Please add our logo to the graphic and of course also add yours. You can find our logo at the bottom of this page.
Quotes lists. You need to write a good intro about the topic as well as create custom quality Pin images (735 x 1102 px) for at least 1 in 8 quotes and add our logo to them. You can find our logo at the bottom of this page.
We do not accept content that:
Is overly promotional
Has been covered on our blog before
Not unique or has been published elsewhere online
Is created for the purpose of selling links to 3rd parties. We will delete your author account and all posts if you are caught doing this
Accepted topics
Because we only publish the most helpful content we accept submissions on many topics.
Topics:
Personal Development
Psychology
Technology, Gadgets, and Computers
Business, Marketing, and Sales
Personal Finance
Love, Dating, and Relationships
Health
Life Hacks
Food and Drink
Fitness
Yoga
Lifestyle
Fashion and Accessories
Beauty and Makeup
Family
Parenting
Work and Career
Home and Garden
Hobby
Photography
Travel
Education
Science
Environment
Submission guidelines
The minimum article length that we accept is 1.500 words. The longest we published so far is 17.000 words. To get a better idea of how long it should be, search your article title on Google and make it at least 500 – 1000 words longer and more helpful than any of the top 3 ranking articles. If you don't believe that your article is more helpful than the top 3 results please do not submit it.
No more than one link to your website in the body of the post.
Link to other websites for proper attribution of images, research, data, quotations, and outside content referenced in the article.
Whenever it's helpful, please include screenshots or images. If you didn't create the images please link to the source. Two good sources for free images are Unsplash and Pexels.
If it adds value to the article, you should also embed videos, slides, and any other type of media.
If your article is accepted and published, you agree to grant UpJourney.com copyright. You are not allowed to republish it to your own blog, Medium, Linkedin or any other publication in written, audio, video or any other format. We reserve the right to edit the article as we see fit and update it in the future.
You consent to receive emails during the authorship process from UpJourney staff.
Waiting time
We do our best to respond to the pitches and publish all accepted articles as soon as possible, usually within 3 working days and no longer than 2 weeks. Due to the volume of requests, we can't respond to all submissions.
Pitch ideas or submit your article
Please email guestpost[at]upjourney.com with the following:
Your field of expertise
If you have published guest posts before, link to the 3 articles that you feel represent the best your work
One or more headline ideas or ask us to suggest a few
If you want to submit a finished article send as Word Doc or Google Docs link
If submitting more than 1 image send as a zip archive or you can just add them inside the document. You can submit without any image and we will add some if needed
Short author bio including your name, website URL, social profile links and profile picture
UpJourney logo
If your article focus is a custom-made co-branded image (map, infographic, or some other type of visual), please add our logo to it.
You can also use it on your website if you have a "Featured on" or media section.
Both logo versions below have a transparent background.
Black font:
For the logo with white font click here.